Hot Tub Financing and Loan Solutions
More than just hot tub sales, our partners offer flexible financing and loan solutions to help you own the perfect hot tub for a monthly payment that fits your budget. From zero down and low interest payments we'll get you the best APR with fixed rates to get you on your way.
The types, sizes, features, specifications and installations are not the only things that you should think about in buying a hot tub. Of course, you should also ask yourself if you could afford one. If your answer is "Yes. But not now." Then, you need to decide how are you going to enjoy your hot tub now without touching the money you saved for your children's educational plan or your retirement plan. HotTubQuote.com can make it possible for you!
With over a thousand affiliated hot tub dealers, we can help you find the best financing options, convenient applications, and flexible payment terms.
Hot Tub Financing Options
Below are some of the unlimited financing offers our trusted partners currently have. Please remember that offers may vary depending on the selected hot tub models; the time limits for certain promotions, and other details that the dealers may specify. Click here financing options from your neighborhood supplier.
Receive a $500 Instant Rebate or Special Financing
Receive $500 off or enjoy 0% Financing for 18 Months
Hot Tub Available Immediately with Financing and Payments as Low as $99 per month plus Big Discounts and Factory Rebate
Fixed Rates as Low as 3.99% APR with AutoPay
No penalty for early loan payout. 24 equal payment, No Interest
No Down payment and Pay No Interest for 45 months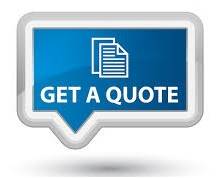 Application
Our partners make it possible for you to safely apply online 24 hours a day, 7 days a week. The financing application is very simple: answer a few basic questions about your needs, provide your contact details, and click submit. Your information will be automatically forwarded to a local dealer that perfectly matches your needs. Their in-house or online credit approval can pre-qualify you in minutes. But generally, you will get the dealer's response within 24-48hrs.